Brad Ashurst got into the rental business when he started Lake Oconee Rental in 1995. This first business was devoted to equipment rental, such as trenchers, jack hammers, and bucket trucks. As the area around him began to grow and develop, particularly around Lake Oconee, Brad recognized a need for event rentals. He purchased his first big party tent in 1999, and Lake Oconee Event Company grew from there.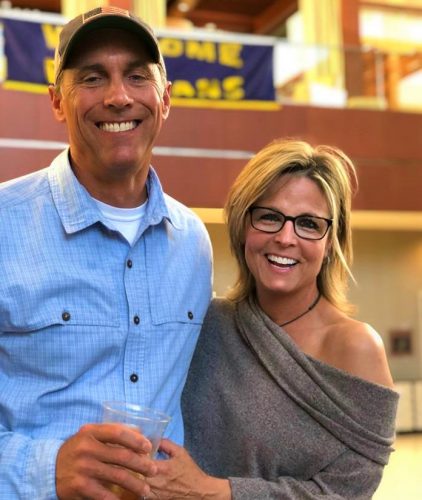 Brad's business has been greatly influenced by his family. Much of the furniture you will see in the Lounge Furniture section was picked out by his wife, Jodi, who has a great eye for decorating. She re-upholstered several of the soft seating pieces herself.  All of their children have come and gone through the doors, working part time and chipping in when preparing for large events. One of them, Brad's oldest son Josh, found his calling here.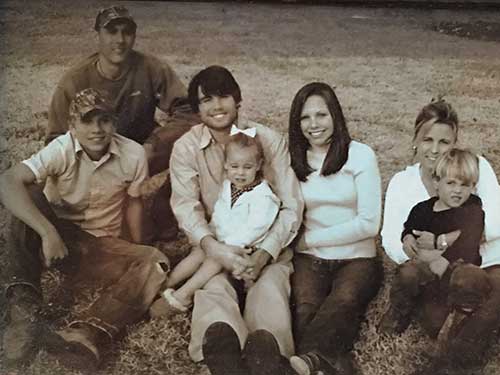 Brad, Jordan, Josh, Scotlan, Jessie, Jodi, & Ty
Picture from 2006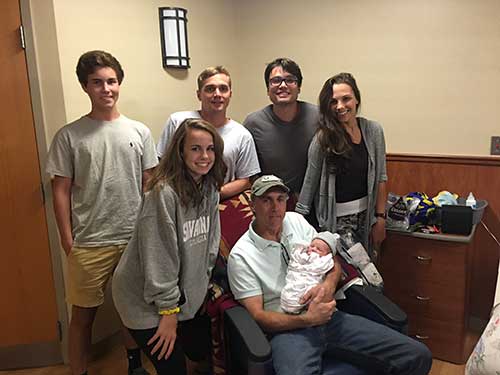 Ty, Scotlan, Jordan, Josh, Jessie &
Brad holding Baby Griff
Josh Stamps began helping out at Lake Oconee Rental at the young age of 13, becoming full-time in 2011. He has been there for most of the growth, and has taken a particular interest in the event side of things. As that part of the business grew, he was there to grow right along with it. Lake Oconee Event Company is currently transitioning from Brad's leadership to Josh's. While they continue to work this part of the business together, Josh is taking on more of a leadership role. He is very excited about the growth potential and enjoys meeting with clients as they plan the events of their dreams.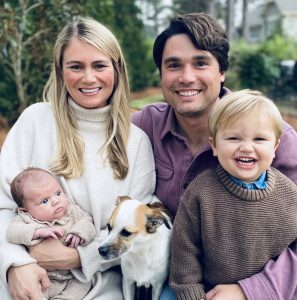 Claire, Baby Ella, Josh and Griffith